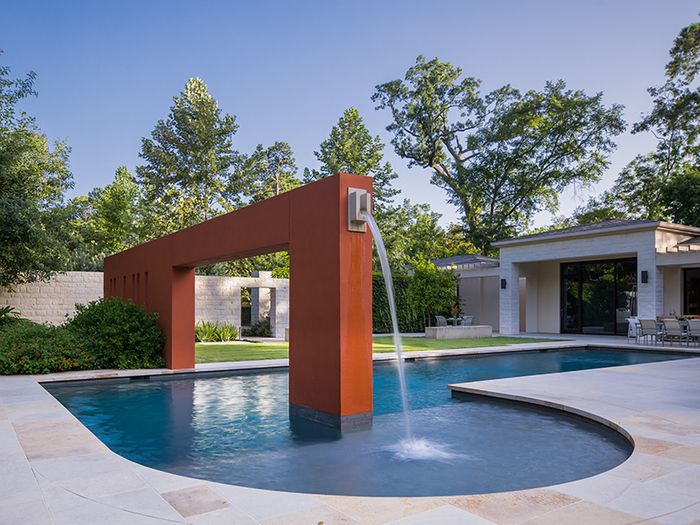 Unique Pool Designs
Not every pool has to be the same. With the expertise of Water Line Designs in Houston, you can build the same functionally superb pool while accenting the design with unique structures. Through the years, we have constructed countless captivating pool designs.
Reinvent your space and enjoy the architectural beauty of a Water Line Designs project.
Relax in Style
Pools are a place of relaxation and comfort. So why not do all of this in style? Our Water Line Designs team can help you do just that with our unique pool designs. From elegant spouts to stately archways, we can develop a style that fits your needs.
Get Started
If you want more than just a pool, contact the Water Line Designs team and schedule a unique pool design. With a creative approach, we will help you get more out of your pool.