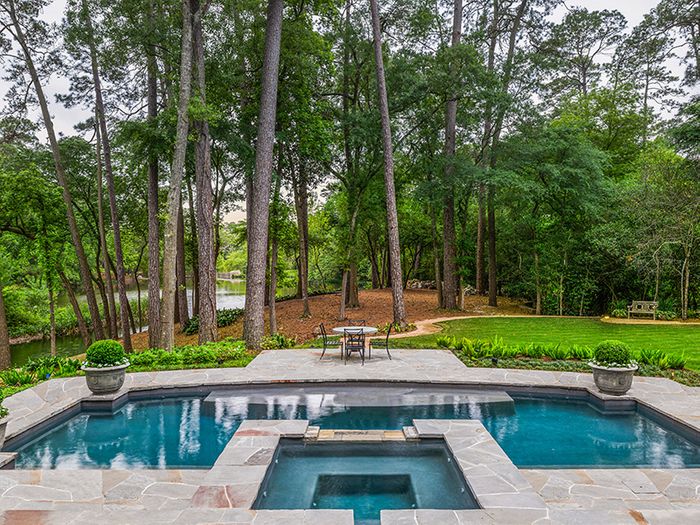 Geometric Pool Designs
Houston pools installed by our team at Water Line Designs are gorgeous as is. That's why many property owners settle for traditional geometric styles. The functionality and beauty of a basic build are hard to beat. Luxury and comfort are innate features of all Water Line Design projects, so call on our team for a new pool that checks all the boxes.
Sophisticated Swimming
Traditional landscaping norms became the accepted style because they were great to begin with and thus popularized. That's the case with geometric swimming pools. The flair of a symmetrical pool with pronounced edges is a refreshing change to the monotony of everyday backyards. Swimming in the heavenly ambiance of a classic, clean pool is a rejuvenating feeling.
Get Started
Liven your living space with a traditional swimming pool from Water Line Designs. Contact our team to schedule a consultation on the unbeatable elegance and design of our premium pools.